Your new favourite blanks
High quality garments made from 100% recycled materials. Our polyester content is recycled from plastic bottles and the cotton is recycled from products otherwise destined for landfill.
Shop Collection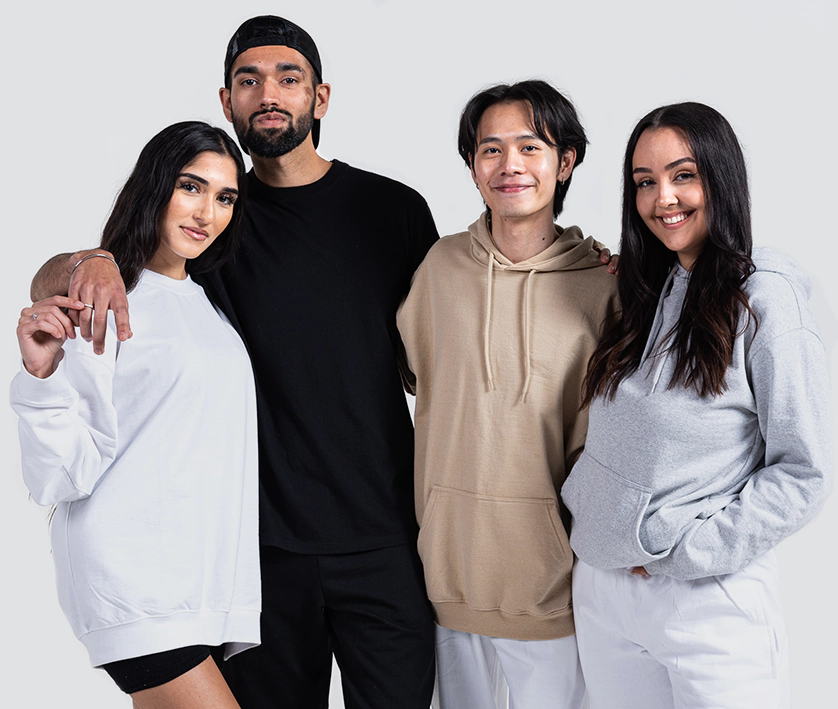 "We really like using Recycled Clothing Co garments as they print really well using our digital printers. The fact they are made from recycled materials is a huge bonus."
SOPHIE — THE T-SHIRT FACTORY
"One of the reasons why we love working with Recycled Clothing Co. is because their garments are designed specifically to be decorated on. We've started printing directly on them using inks without phthalates or aromatic solvents. "
ALFIE — KOOKIE KLUB
"Wow! The products from Recycled Clothing Co. are an absolute dream to print on whether it be digital, screen or transfer. My new go to blanks!"
NICOLA — LHC
Better for you.
Better for the world.
We want to move towards a recycling economy in which we treat raw materials with respect. Want to join us? Let's make a difference together.